Another Self

Marine Contemporary, October 20 - November 24, 2012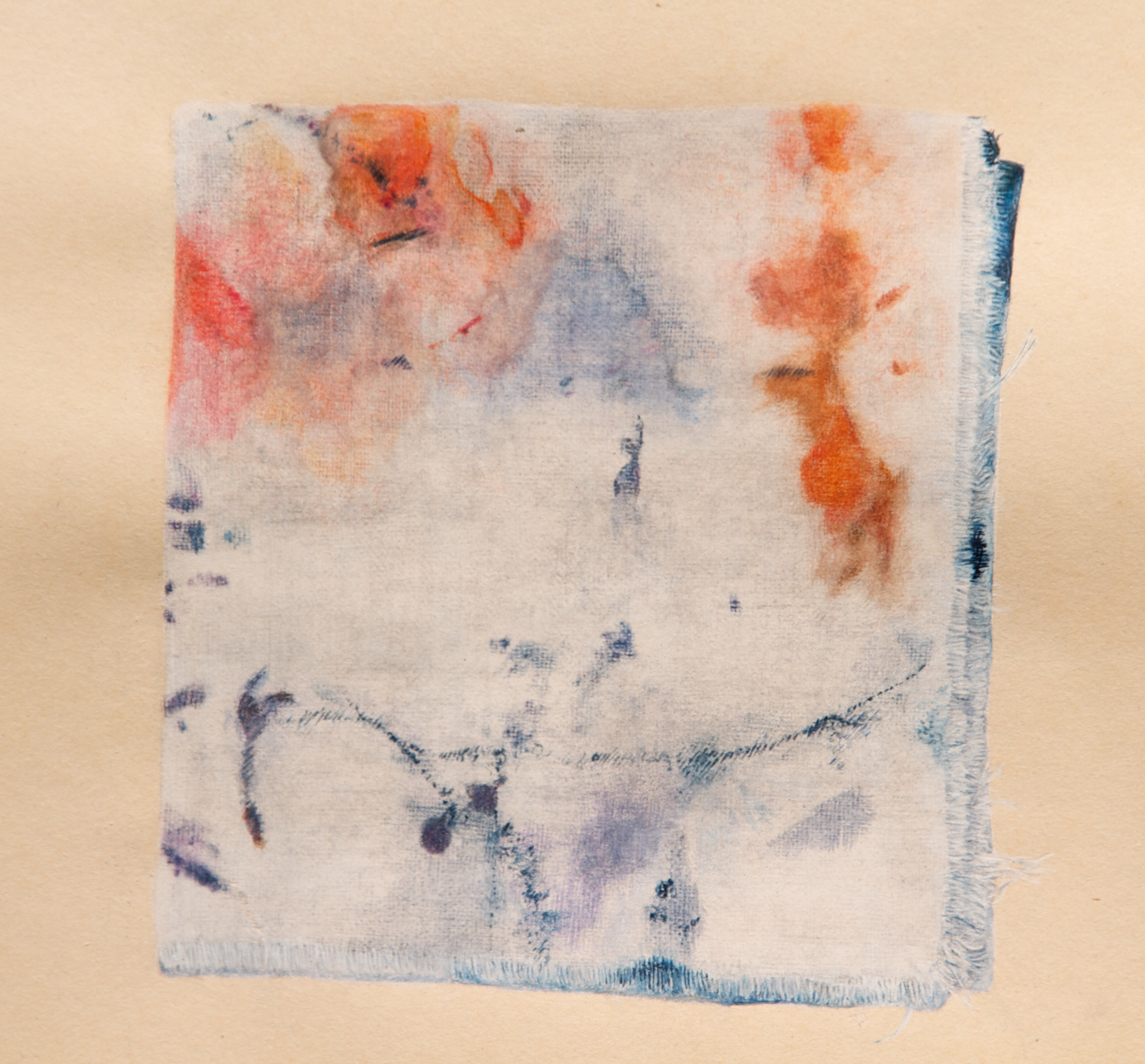 Press Release

Dear Ariane
I've had an odd feeling in studio visits lately, when I realize that although I thought I was explaining myself clearly, my visitor has absolutely no idea what I'm talking about. When I come to the realization that there has been a slip in communication, I start nervously stammering and things unravel even faster.
This experience also occurs when I talk about the religious community I grew up in. Language so easily becomes coded in an insular group; the English I spoke at church and with my family was different than the English I spoke at school. For most of my life, both environments were kept completely separate, and I had no need or desire to explain one to the other. Now that I am more forthright about my past, I continuously stumble over explanations of it. I think some people see my pausing as a sign that I am uncomfortable, which is not the case. What is happening is that I am grasping at English as though I am not familiar with it.
Maybe its through my own sense of frustration with language that I feel a kind of poetic kinship with the Amazons, because they did not express themselves in a way their neighbors valued. This led to their rejection by their contemporaries, which carried on to the point that their existence has been questioned for thousands of years.
Although I find the actual history of the Amazons intriguing, I cannot help indulging in my own fantasy of them. I dream of gathering my friends and riding East. I felt guilty about this desire at first, as if it would again be reducing Amazons to the land of make-believe. I was also dismayed by my desire to withdraw completely from reality, as if I was giving up. Luckily, I happened upon J.R.R. Tolkien's essay, "On Fairy- Stories," in which he proposes fantasy as a way for us to see more clearly our own world, to "clean our windows." After allowing ourselves to freely imagine a "Secondary World," we can enter our daily life with fresh eyes, perhaps seeing new solutions for old problems.
So now I feel free to say that I have had enough of this shit. I am fed up with the idiocy of this world; from Christopher Hitchens trying to make the case that women aren't funny to Paul Ryan's entire career. Let's pull out. I don't know if we'll end up creating a militia in the desert, or stealing horses, but let's camp in the land of tiny backyard gardens and shady pools.
"You never change things by fighting the existing reality. To change something, build a new model that makes the existing model obsolete." - Buckminster Fuller
-Akina

Marine Contemporary is delighted to present Another Self, a two-person exhibition by recent CalArts graduates, Akina Cox and Ariane Vielmetter. This exhibition, which developed out of a letter from Cox to Vielmetter, includes a series of new drawing, sculpture and video works that explore the relationship between the two artists, as well as their interests in the association between realism and fiction, the self and the other.

Cox's haunting video "Burning Witch", 2012, shows the slow demise of a sculpture that loosely resembles the female form being burned at the stake. Cox often uses abstraction as a way to create alter egos and various personas in her sculptures and video work. The films are, if you will, a form of psychic self-portrait. The soundtrack of this video, "Song of the Garden", is a song that was sung at almost every church occasion during Cox's upbringing as a Unificationist, a religion often labeled as a cult. Delivered by Cox in a tentative and sweet voice, the song references the reviving of the dead and coming 'home' while the figure gradually disintegrates into the desert. This charged work seems both deeply personal and relevant in the context of her overall practice. It is a metaphorical and a literal hymn to loss, persecution and faith.
Both Cox and Vielmetter are interested in what gets sidelined, destroyed or marginalized when history focuses on a specific idea of progress and relevance. In a newer body of work, Cox tries to disentangle the cultural contributions of the legendary Amazons from how they have been mythologized, exoticized and re- interpreted by the ancient Greeks – a perspective which is given more historical credence. Vielmetter is interested in the enduring relevance of the still life, or "rhopography", a genre also dismissed by the ancient Greeks as the documentation of filth and trivialities. Vielmetter explains, "I think that by dedicating so much care and attention to subjects that have historically been forgotten, de-fanged, or denied the credibility they deserve, we are trying to dig up a kind of lineage that we can validate, identify with, and build from. This alternate history often focuses on non- linguistic forms of communication, activities that take place in the private or domestic realm and objects that are made from non-precious or ephemeral materials."

Vielmetter's materials are tactile and often close at hand: found items, recycled papers, cloth, bread, wood, gesso, pencil, and watercolor. While her practice is rooted in drawing, she has been interested in breaking down the divisions between the horizontal, utilitarian work surface and the vertical viewing surface. Recent sculptures and videos try to engage both the floor (or work table) and the wall, and incorporate material elements of representational drawing into their physical structure.
As part of the exhibition, Cox and Vielmetter have also collaborated on a zine that is comprised of essays by both artists that pertain to themes explored in the show. The essays focus on how certain cultural phenomena are perceived over time and how
the historically overlooked might become useful in a contemporary context. Two of Vielmetter's essays explore the mythology surrounding German fairytales, the still life and its relationship to realism and fiction, permanence and deterioration. Cox's essay, written in the format of a letter, discusses the Amazons and their slippery existence between fantasy and reality. Being close friends, the production of this book was also a way for them to look at their personal relationship, their artistic practices, and their place within a contemporary generation of female artists.

Akina Cox graduated from CalArts with an MFA in 2012. She lives and works in Los Angeles. Her work has been included in exhibitions at Commonwealth and Council, Workspace, Monte Vista Projects, Dan Graham, and LACE. She has been involved with many collectives including the Eternal Telethon, which has staged events at the X-Initiative and RedCat. Her videos have been screened at various venues in Berlin, Amsterdam, New York, and Los Angeles. Her artist books have been published by New Byzantium Press and Golden Spike Press, and can be bought both through the publishers and at Ooga Booga.
Ariane Vielmetter received her MFA from CalArts in 2012, and her BA from UCLA in 2008. She lives and works in Los Angeles. Her work has been included in recent exhibitions at Night Gallery and the Torrance Art Museum. Her writing has been published in Night Papers and the Parkfield Review, and she is a regular contributor to Notes On Looking.

About Marine Contemporary
Established in 2011 by Claressinka Anderson, Marine Contemporary focuses on vital contemporary work in all media. The gallery represents a diverse, international roster of emerging and mid-career artists that are all united by acute conceptual practices and a thoughtful, process-driven way of working.
Marine Art Salon was established in 2009 and continues its art, performance, reading and poetry program alongside Marine Contemporary, focusing on innovative group exhibitions and special events in a domestic setting.